Leather. Metallics. Fur.
These were put on spotlight for Isabel Marant's fall/winter collection. I instantly fell in love with each look (although I'm not too sure about the fur). The collection was fifties inspired; with the oh-so-chic fitted cropped pants, scarves, and the styling of the girls' hair and make-up.
Aren't those leather pants just amazing? They are very rock and roll and yet still feminine. And those pumps with bows complete the looks perfectly.
I can't say that I have a favorite look. It's hard to choose just one! Those shown in this post are the ones that really spoke to me. Aren't they just lovely?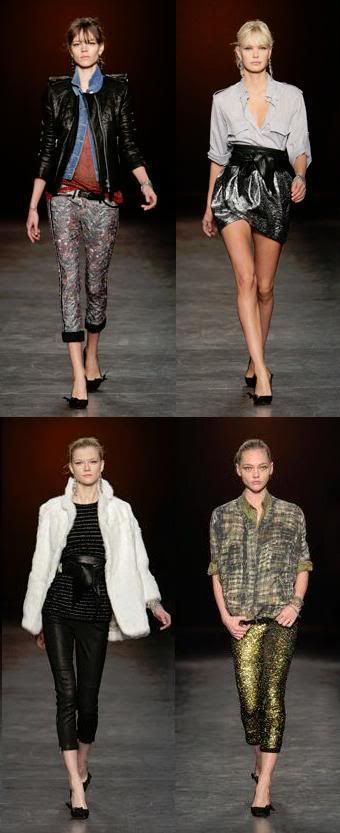 You would notice that the collection is wearable. I'm sure all fashion-lovers out there would want to get their hands on these, or at least try to recreate them on their own. I for one am surely going to.
All pictures taken from isabelmarant.tm.fr